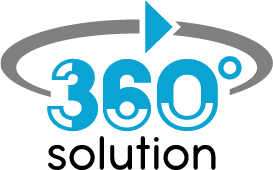 Consulting
ON-SITE AUDIT
The majority of companies wishing to use the drone as a work tool most often have physical sites in mind (construction site, quarry, sensitive site, etc.). These sites have their own properties and constraints, which requires careful analysis. In addition, each company has its own goals and does not always have the same expectations
of the drone. Therefore, it is desirable to do an audit in order to better understand the ins and outs of each project. Vertical Master experts will come to your site to carry out a complete audit with a written final report, with the aim of better understanding your specific needs and the resulting topographical, legal, technical and commercial constraints.
LOOKING FOR SOLUTIONS
Once the audit has been completed, we can provide you with concrete support in implementing the following solutions within your projects:
Site monitoring
3D modeling
Calculation of cubatures, distances and elevations
Thermal survey
Visual inspections
Monitoring of sensitive sites or events
Intervention in risk situations
Vertical Master experts will be at your side to implement the right solutions according to your specific needs.
Flight Authorization
Many complex drone operations such as:
Out of sight flights (BVLOS)
Flights over 120 m in height
Flights over a gathering of people
require the prior obtaining of a flight authorization from the authority with the application of a SORA (Specific Operation Risk Assessment). The SORA provides a methodology to guide the operator in the development of solutions allowing to consider, among other things, all the security aspects of your operation. Vertical Master experts will support the full development of this document for you, while supporting you in the implementation of solutions.
Safety procedures
One of the integral parts of the SORA methodology is to ensure that the operator has, prior to and during operations, put in place adequate safety procedures in relation to the concept of these operations, an operations manual and an organization.
Communication with the authority
Vertical Master is in charge of the communication with the different authorities, be they federal (FOCA/Skyguide), cantonal (Police), communal (City Hall) or sectorial (Free Districts). This communication allows a more flexible link between the operator and the authority.
Training
Remote pilot training
Whatever the specific drone needs of a company, it is necessary to have trained resources capable of managing the various drone flight processes (manual / automatic).
Pilots' certification
Participants who attended Discovery and Remote Pilot organized by Vertical Master, will be able to obtain an accreditation of practical training in European standard scenarios (STS 1 – STS 2). Vertical Master is able to offer this certificate thanks to its partnerships established with several European training centers, all approved and recognized by the national civil aviation authorities of their respective countries (LBA for Germany, DGAC for France and ENAC for Italy).
Professionals' applications
In addition to pure piloting skills, it is also necessary to master the fundamentals of aerial photogrammetry or thermography and the various applications which result from it.
The experts at Vertical Master will help you follow the right training courses according to your specific needs.
Equipment
Technical choice selection
The price of a drone can range from CHF 1,000 to CHF 150,000 depending on the type of onboard sensors, its weight and the number of rotors. Therefore, it is necessary for every business to invest in the right drone, depending on the intended professional use. Add to that the fact that many applications do not necessarily require overly expensive drones to do a very high-quality job. On the other hand, it is also important to incorporate other costs which may turn out to be more expensive than expected, such as subscription to various automated flight applications, processing software or various thermal cameras. The experts at Vertical Master will help you make the right investments according to your specific needs.
Preferential pricing
Vertical Master is able to offer its customers a preferential pricing on DJI professional equipment as well as on various image processing software.
Equipment rental
For some specific operations requiring heavy equipment, Vertical Master is able to offer rental
solutions.