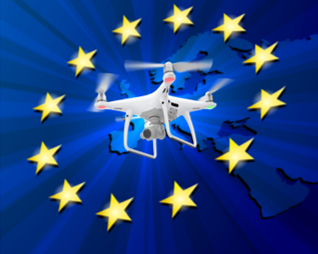 Accreditation of practical skills training in European standard scenarios
Participants who attended
Discovery
and
Remote Pilot
organized by Vertical Master, will be able to obtain an accreditation of practical training in European standard scenarios (STS 1 – STS 2). Vertical Master is able to offer this certificate thanks to its partnerships established with several European training centers, all approved and recognized by the national civil aviation authorities of their respective countries (LBA for Germany, DGAC for France and ENAC for Italy). The certificate is not issued directly by Vertical Master but by a partnering training center established on the European territory. Obtaining this certificate implies passing a practical exam. The registration fee for that exam is 260 Frs.

Vertical Master Certificate 1 propeller
The 
mini-pack 
Vertical Master 1 propeller is awarded to participants who attended 
Discovery,
Remote Pilot
 and one specialization.
– 40 hours of sustained theoretical and practical training
– 1 day of Discovery training
– 2 days of 
Remote Pilot
training
– 2 days of a specialization of your choice

Vertical Master Certificate 2 propellers
The Vertical Master 2 propellers certificate is awarded to participants who have completed the 
Vertical Pack
.
– 90 hours of sustained theoretical and practical training
– 1 day of 
 Discovery
training
– 2 days of 
Remote Pilot
training
– 2 days of aerial 
photogrammetry 
training
– 2 days of 
visual inspection
training
– 2 days of aerial 
thermography 
training
– 2 days of 
shooting 
training