MATRICE 300 RTK Universal Edt (EU) SP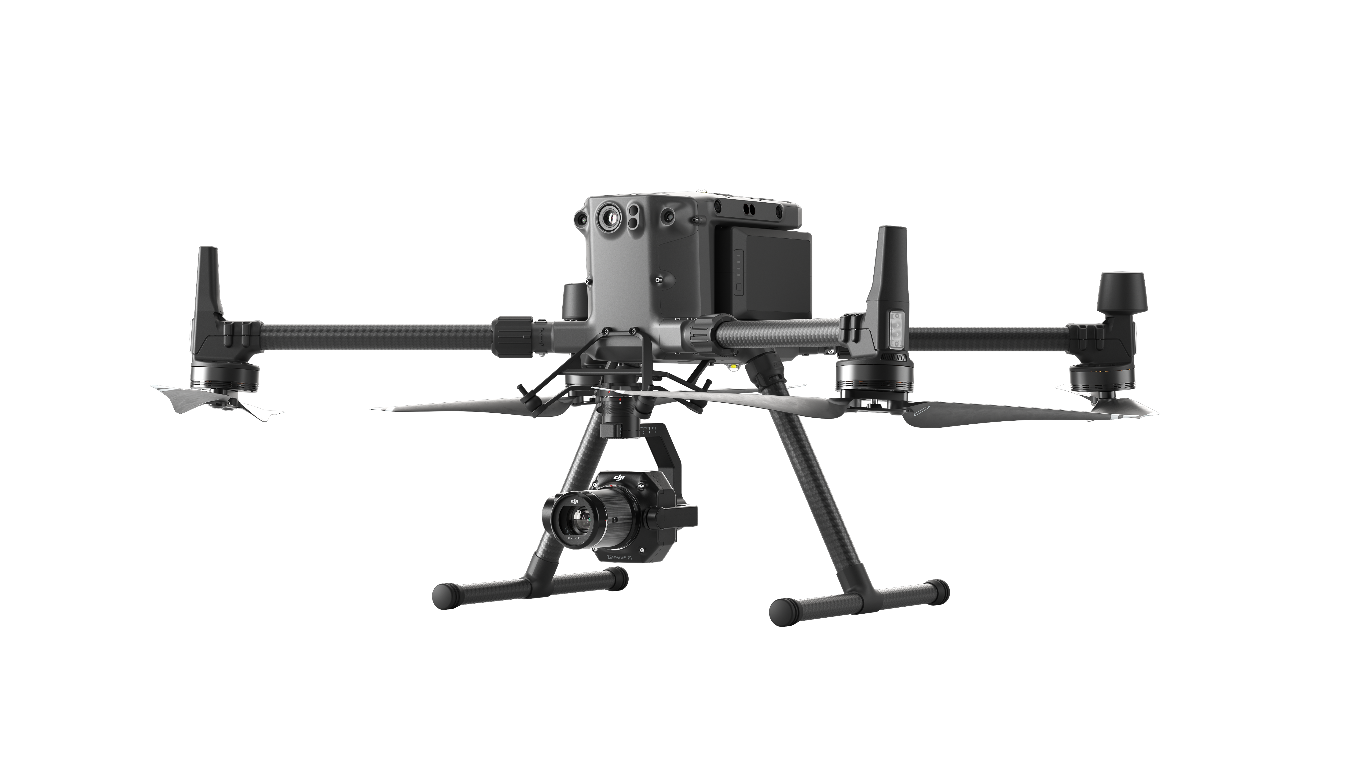 11'138.85 CHF (VAT excluded)
Up to 30% off for Vertical Master customers
Payment in advance
Delivery included
24 month warranty
Customers who purchased more than 992 CHF worth of training from Vertical Master after January 1, 2019 are eligible to receive a discount of up to 30%.  However, this discount is not automatic and must be done through a quote request.
Usage: Precise long range aerial inspection, Film production – interchangeable lens, large sensor, Mapping and surveying – mechanical shutter, HD photography, Public safety and industrial inspection, Thermal and RGB imaging, 4K video
Max. flight time (minutes): 55
Maximum distance: 15 Km.
Type of drone : Quadcopter
Max. payload 2.70 kg (TB60)
DJI M300 RTK
DJI Smart Controller
USB Charger
USB-C cable
Smart Battery WB37
Propellers 2110 x 4
Landing gear x2
Spare joystick guard x2
Spare blade for propeller x2
Spare shock absorber for nacelle x4
USB cable with double A ports
Calibration plate for optical system
Carrying case
Radio control cable
Rubber port cover
Screws and tools
ENVIRONMENTAL
Operating temperature (°C) -20 to 50
Protection class IP 45
DRONE
Max. climb speed (km/h) 21.6
Camera / Mounts H20, H20T, P1, XT2, Z30
Max. descent speed (km/h) 18
Bracket Configuration Single Bottom Bracket, Single Top Bracket, Dual Bottom Brackets, Bottom and Top Brackets
Usage Mapping and surveying – mechanical shutter, Thermal and RGB imaging, Precise long range aerial inspection, HD photography, Film production – interchangeable lens, large sensor, Public safety and industrial inspections, 4K video
Type of Drone Quadcopter
Dimensions unfolded (mm) 810 x 670 x 430
Dimensions folded (mm) 430 x 420 x 430
Battery Model TB60
Number of batteries 2
Capacity / Weight of the battery 5935 mh / 1350 gr (TB60)
Max. payload 2.70 kg (TB60)
Navigation GPS (L1/L2), Galileo (E1/E2), Glonass (L1/L2), RTK
Redundancy and sensors 2 propulsion systems, Dual IMU, Dual switchable frequency bands, Dual barometers, Dual batteries, Dual frequencies, Down: 2 cameras + 2 ultrasonic sensors + LED, Up: IR sensor + LED, Front view: 2 stereoscopic cameras
Integrated flight control
Smart Controller remote control
Video output ports on remote control HDMI, SDI, USB
Multi-user/master and slave drone capability
Operating frequencies 2.4 GHz (CE <20 dBm), 5.7-5.8 GHz (CE <14 dBm)
Maximum distance 15 Km.
Propeller models 2110, 2195
Obstacle avoidance Forward and backward (0.7-40 m.), Lateral (0.7-40 m.), Up and down (0.6-30 m.)
DJI FlightHub (Browser), DJI GS Pro (iOS), DJI Pilot (Android & iOS)
Max. altitude sea level (m) 5000
Max. descent speed into wind (km/h) 18
Max. flight time (minutes) (minutes) 55
Max. speed (km/h) 82.8
Max. take-off weight (kg) 6.14
Weight including batteries and propellers (kg) 6.3
Battery charging time (min) 135
CAMERA
Video Resolution 960p FPV
TRANSMISSION
Video transmission OcuSync Enterprise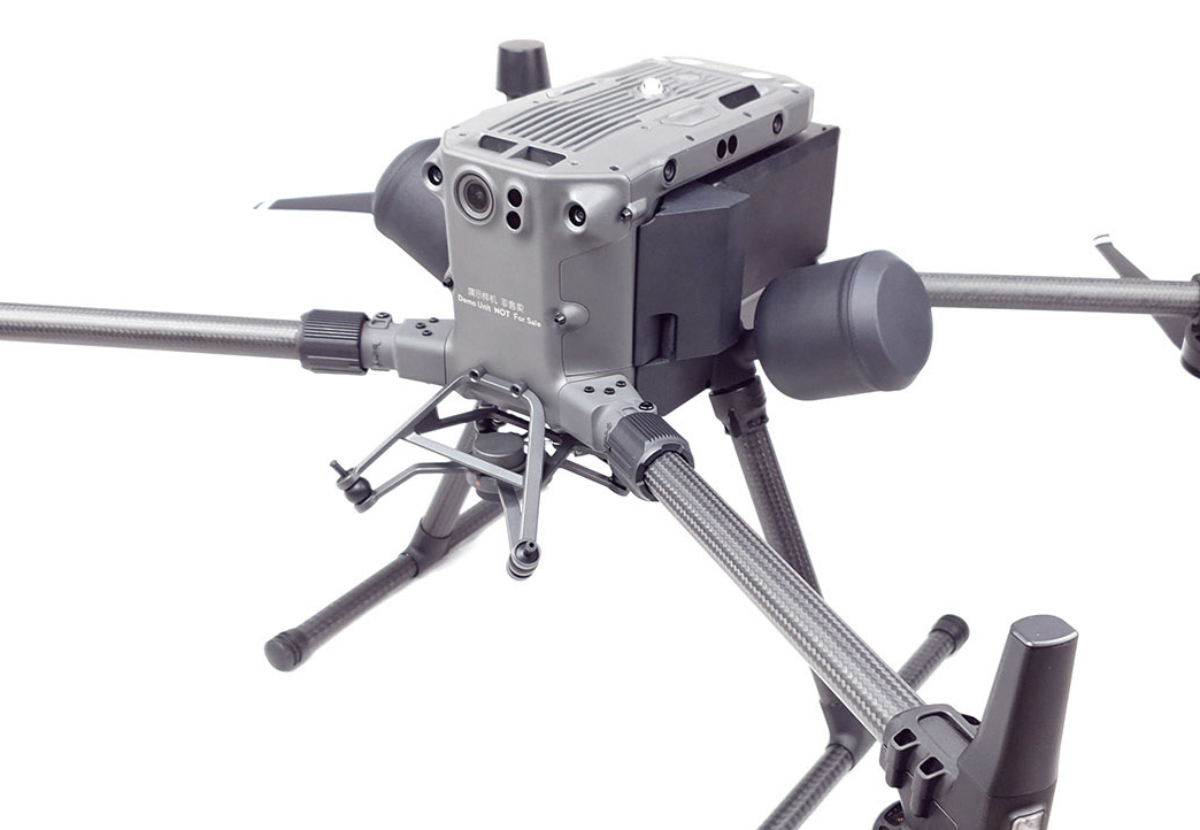 Read more
The DJI Matrice 300 RTK offers high performance for safe piloting and navigation. It is mainly used for professional use in the inspection and security sectors. The drone can carry a maximum of three pods which are the H20, Zenmuse P1 and Zenmuse L1 for a total weight of up to 2.7 Kg. With its new TB60 battery, the DJI Matice 300 RTK offers an autonomy of 53 minutes without pods and 43 minutes with pods.
Moreover, the DJI Matice 300 RTK adapts to all types of environments. Several weather tests have been conducted by DJI to assess the ability to withstand rain and wind for example. The drone was tested in a wind tunnel to simulate extreme situations of very strong winds that can cause the drone to lose its trajectory or even fall. The DJI Matrice 300 RTK has robust motors that allow it to face winds up to 15 m/s or 33 mph. The drone has also been tested in a normal rain and heavy rain simulator. Although it is not recommended to fly in rainy weather because some internal electrical components could be damaged, the need for emergency intervention does not allow users to wait for a lull. That's why the DJI M300 has been designed to withstand even heavy rain, and its upper parts and landing gear tolerate rain perfectly.
DJI engineers have designed this drone with advanced redundancy systems that allow for mission continuity with all major airworthiness functions doubled (IMU, barometer, GNSS, Antenna, Compass, transmission). The drone is also equipped with six obstacle avoidance sensors. In addition, the DJI Matrice 300 RTK also offers several advanced piloting modes such as live mission recording, artificial intelligence during automated missions or the ability to make more than sixty thousand flight paths (waypoint) and intelligent tracking of given objects.