Program
Price: 64 CHF (includes coffee breaks and meal)
Welcome
We will welcome you between 8:30 and 9:00 am at the Payerne Swiss Aeropole.
Presentation of two speakers
Tim Kazik for FOCA
Stéphane Girardet for Geneva Intl Airport
Presentation of two speakers
Guillaume Schavann for Fotokite
Clément Roulet for Eyesee
Meal
The meal will take place at the Boschung cafeteria and is included in the price.
Presentation of two speakers
Massimo Fiorin for the Swiss Aeropole
Lucien Moser for Dpendent
Presentation of two speakers
Daniele Wälti for Avision
Gabriele Ruggiero for Pix4D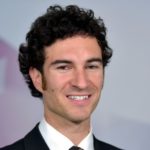 Tim Kazik
Speaker for FOCA
All about the new EU regulations.
As the new EU drone regulations 2019/947 took effect in Switzerland on January 1st 2023, many operators across the country had questions. This is the perfect opportunity to get a comprehensive overview of the new legal framework.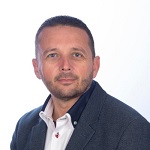 Stéphane Girardet
Speaker for Geneva Airport
UAVs as alternatives to flight inspections.
UAVs are now providing alternative solutions to conventional flight inspections which require manpower. The Geneva Airport is now implementing UAVs to increase accuracy and reduce costs and time when inspecting Precision Approach Path Indicators (PAPI).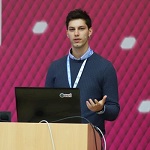 Guillaume Schavann
Speaker for Fotokite
Captive drone for public safety.
Fotokite Sigma is the go-to public safety UAS for first responder teams looking for a safe, easy, and reliable way to gain aerial perspectives. Fotokite's UAS solutions support daily public safety operations such as fire response, search & rescue missions, and traffic management.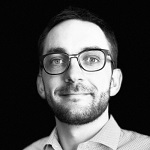 Clément Roulet
Speaker for Eyesee
Warehouse drones, the future of logistics !
Eyesee is an autonomous inventory drone solution for warehouses. It is designed to read barcodes in pallet racks, a solution used by companies such as DHL, L'Oréal, and Caterpillar. A real game-changer in the warehouse environment !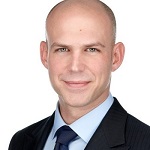 Massimo Fiorin
Speaker for Swiss Aeropole
Envergure: the new Swiss hub for drones !
If you are working in the mobility of tomorrow, UAV sector, or aeronautics,… If you are an industrial or service company, an SME, a multinational, or a start-up,… If you are looking to become part of a stimulating community… Envergure is the place to be.
Lucien Moser
Speaker for Dpendent
We will not need batteries anymore ?
Drones are reshaping our world ! However, there are still major drawbacks to their widespread deployment; for example, given that their autonomy rarely exceeds 30 minutes, they require frequent battery changes. Dpendent has engaged itself to turn things around.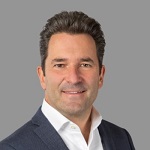 Daniele Wälti
Speaker for Avision
Mobile applications for drone operations.
Planning, authorizing and executing a UAV operation in just two or three clicks.  With the arrival of remote identification as part of the Swiss U-Space Implementation (SUSI), Avision will be presenting its integrated solution for automated flight control and fleet managment.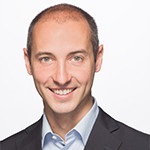 Gabriele Ruggiero
Speaker for Pix4D
Photogrammetry by industries and applications.
As a clear world leader of aerial photogrammetry, Pix4D will provide an overview of where photogrammetry is today and where it is going tomorrow. A panel of examples by industry segments and applications.